Adding Custom Links to Your Menu
Aside from categories and pages, WordPress also makes it super easy to add custom links to your menu. You can use it to link to your social media profiles, your online store, and / or other websites that you own.
You will need to use the 'Custom Links' tab on the Menu screen. Simply add the link along with the text you want to use in your menu.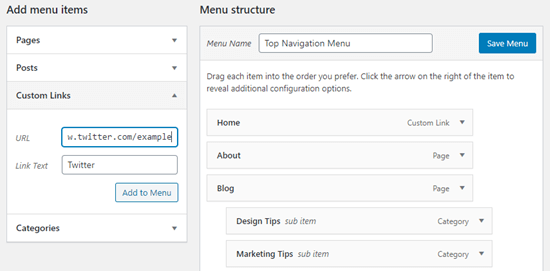 You can even get creative and add social media icons in your menu.
Editing or Removing a Menu Item in WordPress Navigation Menus
When you add pages or categories to your custom navigation menu, WordPress uses the page title or category name as the link text. You can change this if you want.
Any menu item can be edited by clicking on the downward arrow next to it.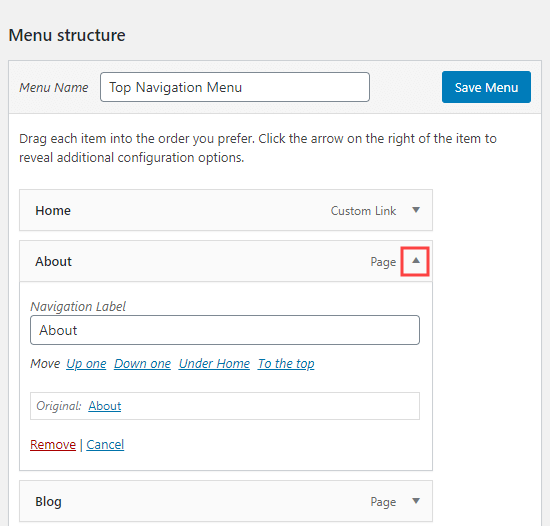 You can change the name of the menu item here. This is also where you can click 'Remove' to take the link off your menu altogether.
If you're struggling with the drag and drop interface, then you can also move the menu item around by clicking the appropriate 'Move' link.